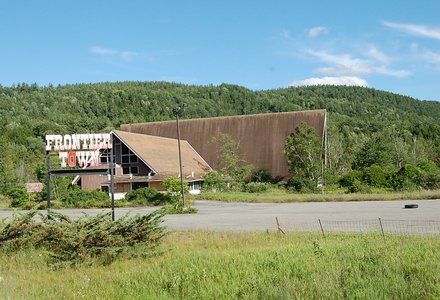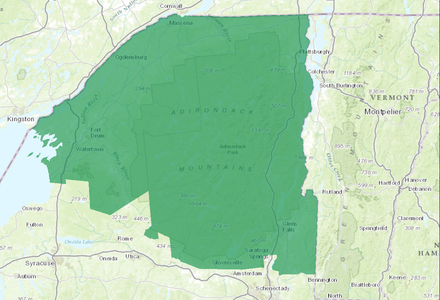 Latest stories
On Sept. 19, it was Garrison Hughes' turn to run the zone read himself as the Ticonderoga Sentinels used it to spur a pair of big drives en route to a 31-0 win over rival Moriah.

Voters torpedoed the town's purchase of Frontier Town on Thursday in a vote of 80 to 52. Town officials, who voted unanimously to use funds from their general reserve fund to purchase the park earlier this year, hoped their acquisition of the former Wild West theme park would act as a catalyst for an economic resurgence.

New York State Commissioner of Agriculture Richard A. Ball encouraged companies that make food, drink, and other agricultural products in New York on Monday, Sept. 15 to consider exhibiting their products at the Taste NY Harvest Fest at the New York State Fairgrounds on Saturday, Nov. 1.

Susan Rathbun and Andrew Rasmus
Wednesday's House vote to equip Syrian rebels has entered the discussion in the race for New York's 21st Congressional District

The retirement this week of long-time pastor Fr. Richard Sturtz from Our Lady of Lourdes Church and St. Joseph's Church means a new pastoral configuration for the six Catholic churches in southern Essex County.

The New York State Council of the Knights of Columbus has long been an ardent supporter of the Catholic Schools in New York State, and has for many years matched monetary donations from local councils to Catholic schools in their vicinity.
Congressman Bill Owens and Aaron Woolf called for Elise Stefanik to support federal legislation that would benefit middle class voters in the district in a joint press conference on Wednesday.

The Adirondack Balloon Festival, beloved by people of all ages both from the region and around the nation, launches its 42nd edition this Thursday and extends through the weekend.

Adirondack Community Action Programs, Inc. (ACAP) is pleased to announce that its Advantage After School program has received funding.

A new virtual guide offers interactive 360 views from locations across the Adirondack Park, including Saranac Lake, Crown Point and Ticonderoga.

Progressive heavyweight Ralph Nader ventured to Glens Falls on Sunday, Sept. 14 to endorse Green Party candidate Matt Funiciello

Event now recruiting groups to provide children's activities
Warrensburg's famed 'World's Largest Garage Sale' has first-ever features this year.

Green Party gubernatorial candidate Howie Hawkins said most New Yorkers are inherently progressive and it's a crime that he's been locked out of the upcoming debates