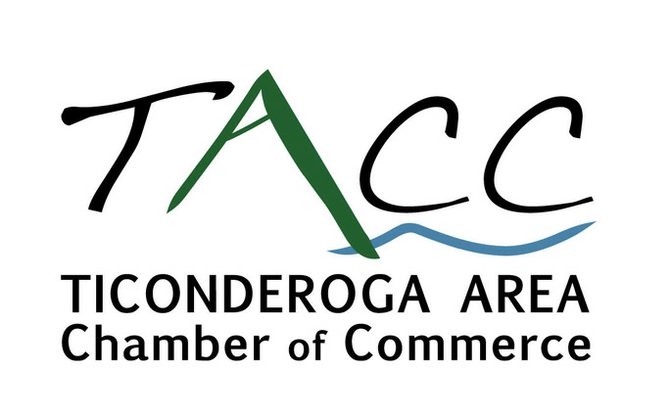 Ticonderoga — The Ticonderoga Area Chamber of Commerce wants to be the go-to-place for events in the area.
That's why the chamber is working to improve its community calendar of events in hopes of becoming the central calendar for the area.
"TACC is looking for area businesses, organizations and committees to share their event information as well as a schedule of upcoming special events," said matthew Courtright, chamber executive director. "The calendar will serve as the central location for community members and visitors in finding events within the area as well as a referencing tool used when planning future events in the Ticonderoga area.
"In order to work together to better to serve the community, it is important to create a centralized calendar, where information about events can be shared, not only to promote the area, but to eliminate scheduling conflicts," he said. "We strongly encourage area businesses and organizations to share information on their 2013 events. In addition we encourage everyone to use the calendar and contact the chamber when choosing dates to host an event."
Events can be submitted by emailing information to the chamber at chamberinfo@ticonderogany.com or sending it to the chamber office on Montcalm Street in Ticonderoga.
Additional information is available on line at www.ticonderogany.com, on the chamber's Facebook page and by calling 585-6619.
The Ticonderoga Area Chamber of Commerce serves, markets and promotes the Ticonderoga area including, Ticonderoga, Crown Point, Hague, Moriah and Putnam. The TACC plans and hosts free community events, events that draw area visitors, assists area organizations with their events and projects, provides small business support and resources and business referrals, answers community and visitor questions and requests via phone, Email and mail, sends visitor area information upon request, keeps an online calendar of events, as well as an array of benefits for its members.
For more information on the Ticonderoga Area Chamber of Commerce go online at www.ticonderogany.com or "Like" on Facebook or follow TiconderogaADK on twitter.
Vote on this Story by clicking on the Icon