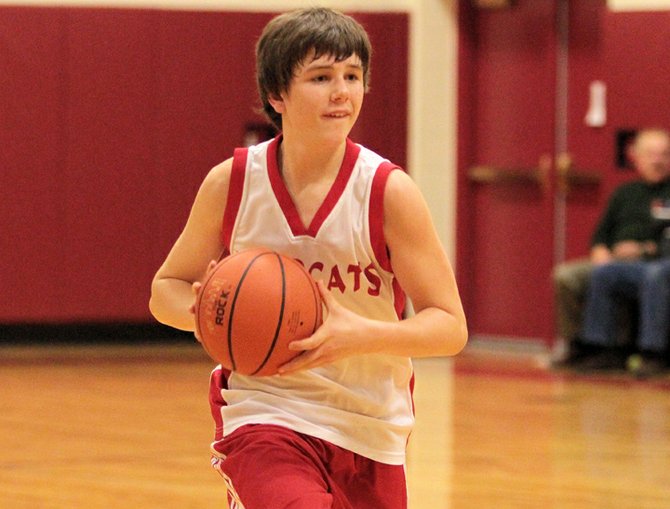 Boys basketball
Schroon 53, Chazy 31
Schroon Lake rolled past Chazy, 52-31, in Mountain and Valley Athletic Conference boys basketball action Dec. 18.
Photo Gallery
Indoor track Dec. 18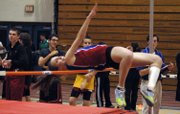 Pictures of the AuSable Valley and Ticonderoga indoor track and field teams at the Dec. 18 CVAC meet
Trailing by a point, the Wildcats closed the first half with an 18-9 run to take command. They then iced the game with a 15-7 to start the third period.
Jesse Shaugnessy scored 15 points and Tanner Stone 13 to lead the winners.
Indian-Long Lake 60, Crown Point 57
Crown Point's comeback fell short as the Panthers lost to Indian Lake-Long Lake, 60-57, in Mountain and Valley Athletic Conference boys basketball action Dec. 18.
Trailing by 11 points in the final quarter, Crown Point got close before falling. Indian-Long lake hit key free throws down the stretch to keep the Panthers at bay.
Gabe Macey tallied 19 points and Jaice Spring 15 for the locals.
Beekmantown 58, Ticonderoga 53
Ticonderoga lost to Beekmantown, 58-53, in Champlain Valley Athletic Conference boys basketball play Dec. 18.
Beekmantown jumped to a 17-0 lead and appeared to have the game in hand before the Sentinels rallied. Ti eventually forged a tie with two minutes remaining in the contest, but couldn't pull off the win.
Mike Graney scored 21 points and Anthony DuShane 20 for the Sentinels.
Track
Sentinels win
Ticonderoga topped the field at the first Champlain Valley Athletic Conference indoor boys track meet of the season Dec. 18.
The Sentinels won the meet with 127 points. Saranac was second with 120.
Jay Hebert won the 55-meter hurdles and 300 sprint for Ti. He also ran a leg on the winning 4x800 relay along with Javeed Nazir, Kody Parrott and Shawn Silliman. Hebert was also on the winning 4x160 relay along with Jarryn Granger, Tanner Wright and Coleman Granger.
Jarryn Granger won the long and triple jumps for the locals.
Silliman claimed first place in the 600-meter dash and was third in the 55 hurdles.
Wright took second places in the 55 sprint and the long jump.
Nazir was third in the 600 run and Parrott was third in the 1,000-meter run.
Ticonderoga finished fourth in the girls meet. Ti had 54 points. Plattsburgh won with 123 1/2.
Lillith Ida led the Sentinels, winning the high jump.
Constance Bailey was third in the high jump and Keely Cooper third in the long jump for Ticonderoga.
Vote on this Story by clicking on the Icon