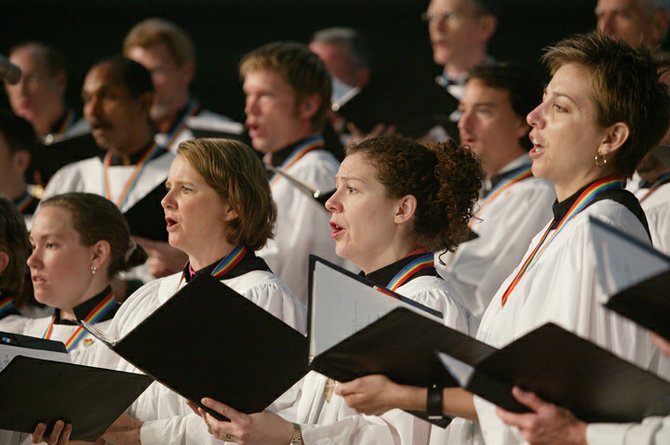 Ticonderoga — Twelfth Night will again be celebrated by the Ticonderoga Festival Guild.
The annual event will be held Sunday, Jan. 6, at 7 p.m. at the Episcopal Church on Champlain Avenue.
The procession of the Wise Men will open the program, which will include area choirs singing their favorite Christmas music and two organ solos. Carol singing by the congregation is included and the program will conclude with Handel's "Hallelujah Chorus" sung by the choirs and audience members who join them.
Refreshments will be served by the women of the church following the program.
Area choirs participating this year are the Putnam United Presbyterian Church choir, St. Mary's choir, St. Mary's folk choir and the First Methodist Church Chancel Choir.
Presenting organ solos will be Beverly Hudak and Vaughn Watson.
This annual and ecumenical program concludes the Christmas season in Ticonderoga.
The program is free and donations are accepted to fund the summer children's programs of the Guild.
For more information, call the festival guild office at 585-7015.
The Ticonderoga Festival Guild, Inc., was established in 1980 as a non-profit organization dedicated to the advancement of the performing arts in the Ticonderoga area.
The mission of the Ticonderoga Festival Guild is to promote, develop, sustain, present, and advance a diverse program of performing arts in the Ticonderoga area.
The Twelfth Night tradition dates to the Middle Ages.
In early times, Christmas was 12 days of celebration, starting on Dec. 25 and culminating on the 12th night, which was considered "Christmas Day."
Hence, the song "Twelve Days of Christmas" and the play "Twelfth Night" by William Shakespeare.
In 529, Roman Emperor Justinian named Christmas to be a civic holiday. Work and public business not associated with the celebration of the holiday was strictly forbidden. In 563, a decree from the Council of Braga declared that fasting on Christmas was prohibited and in 567 the Council of Tours elected the 12 days from Dec. 25 to Epiphany to be sacred.
As a result, in the Middle Ages Christmas was not one day to take off work and spend with family, but 12 days of celebration. In older times, the "Twelfth Night" brought great festivities.
In some areas of the world, it is still proper to erect a Christmas tree on Christmas Eve and leave it up until a week after New Year for this reason.
Vote on this Story by clicking on the Icon