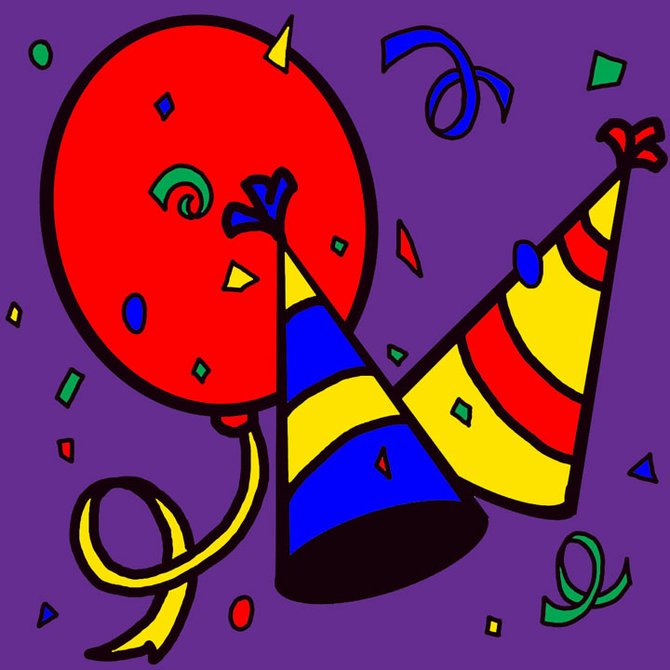 Crown Point — A new year, a new chance to live a better life. That's the idea behind making a New Year's resolution.
More than 60 percent of Americans routinely mark New Year's resolutions — 8 percent keep them, according to the University of Scranton's Journal of Clinical Psychology.
The top resolution every year is to lose weight, according to the journal. That's followed by becoming organized, saving more money, enjoying life more and becoming more fit and healthy.
Area residents are among those making 2013 resolutions.
"I am a goal-setting queen machine," said Nancy Ockrin, Crown Point Chamber of Commerce co-chair. "Trust me you do not want to hear all my various categories of New Year's resolutions, let alone the contents of each.
"One main resolution from which all the others hinge, one resolution from which all others evolve and which needs daily tending to, for the  successful completion of any other..." she pondered. "And that? That would be that I remain a branch, healthy, alive and  quite connected to my life giving vine. Translated, that means above and beyond anything else my absolutely essential, personal, daily goal for 2013 is to maintain an authentic, on-going relationship with my Lord and God. Why? I need to first nurture that goal daily to even begin to tackle all the rest of my resolutions, of which there are many."
David Hirtle, pastor of the Crown Point Congregational Church, also has a "big picture" resolution.
"Frankly, I've never been big on resolutions for the ensuing year; I guess I am afraid that I might not live up to my own expectations," he said. "That said, there is a challenge to move out of one's comfort zone if you feel that 'something must be done about something.'
"I believe that it was Gandhi that said: 'Be the change that you hope to see in the world.'," Hirtle added. "Now there is a challenge and a worthwhile resolution. I stop to consider how many times that I have been critical about something, someone, an event, a personal agenda, just something that irks me. How quick I have offered comment without commitment.
(Continued on Next Page)
Prev Next
Vote on this Story by clicking on the Icon