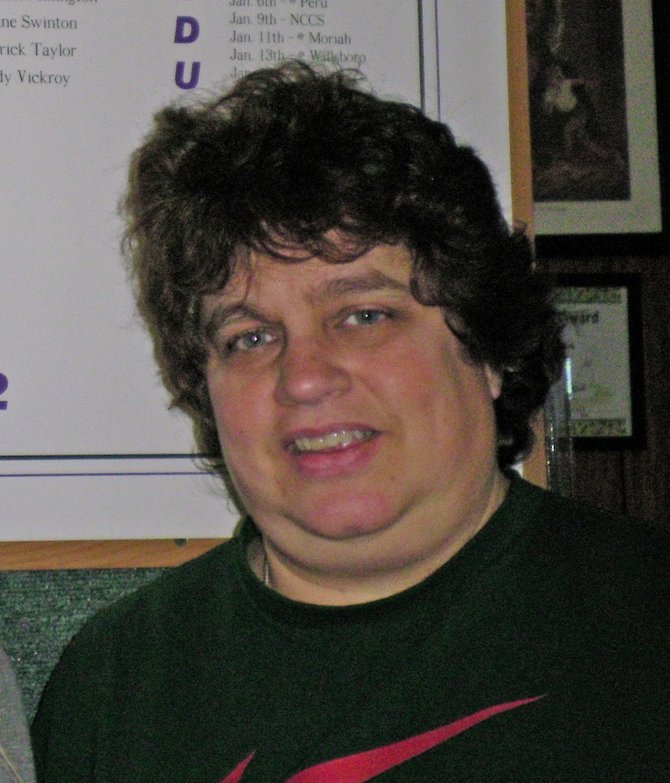 Ticonderoga — Ticonderoga High School's bowling coach has been recognized by the her colleagues.
Donna Fleury, who coaches the Sentinel boys and girls teams, has been named Champlain Valley Athletic Conference Coach of the Year. The award is determined by a vote of the league coaches.
"The other coaches decide who gets this, so I am very honored," said Fleury, who is in her 11th season as Ti High coach. "It's a total shock and surprise. I was thinking Rick Dumas, who was last year's coach of the year, would get it again. He is a great coach."
Dumas is the coach at Northeastern Clinton Central School. He won the inaugural CVAC Coach of the Year Award last season. This is only the second time the conference has named a coach of the year.
Fleury led the Sentinel girls to a 48-16 record this season, just missing the CVAC championship. NCCS won with a 50-14 mark. The Ti boys went 93-67, finishing fourth in the conference.
The season was highlighted by Jordan McKee's record-setting effort Jan. 4. McKee rolled a record 750 series as Ti defeated Beekmantown.
McKee's 750 broke the old CVAC mark of 719, set by AuSable Valley's Savannah Ronfeldt.
McKee fired a 279-234-237-750 for the Sentinels.
Her 279 game tied the CVAC record for high game, which she now shares with Ronfeldt, Saranac's Hillary Miner, Plattsburgh's Stacy Steele and Beekmantown's Ali Munson.
"This season was most unusual because of Jordan's record breaking series," Fleury said. "It generated a lot of attention for the team."
Fleury is quick to point out Ticonderoga had other fine bowlers this past season.
"I do have a great bunch of kids," she said.
The coach of the year is pleased with the 2011-12 season, but is already anxious next season to begin.
"With only two senior boys and two senior girls I hope next year we will be even a better team," she said.
(Continued on Next Page)
Prev Next
Vote on this Story by clicking on the Icon