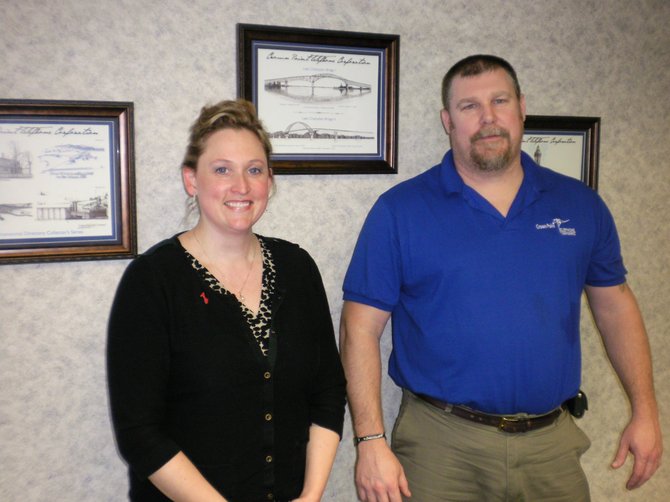 continued — "It's a major project," Tony Macey said. "Any time you're putting actual infrastructure in place there are significant costs — the cable, transportation, labor," he said of phasing in service to Ticonderoga. "Also, we want to make certain everything is working properly and there are no issues before we expand. We need to do this in phases."
Besides offering faster, improved internet and phone services, Shana Macey stressed Bridge Point Communication will proffer local technical assistance.
"What we offer more than anything is local service," she said. "We've been here 116 years. We're invested in the community. We're not going any where.
"We understand that people do business all hours of the day and night," she added. "They need assistance at all times. We understand that and will provide help at any time."
Tony Macey agreed.
"Customer service is key," he said. "If a businessman is working on a report at 2 a.m. at the Best Western in Ticonderoga and the internet goes down we'll be available to fix the problem immediately."
Shana Macey said the fiber optics project is a major investment for her company, although she declined to say how much money is being spent.
"There are so many aspects," she said. "It would be really tough to quantify an amount."
It's a smart investment, she said.
"It's not going to lose its value," Shana Macey said. "Throughout the years our company has always made strides to keep up with new technology. When telephones changed for the better, we changed. Fiber optics is the next step. Fiber will always hold its value. It will be the major venue for quite some time to come."
Vote on this Story by clicking on the Icon