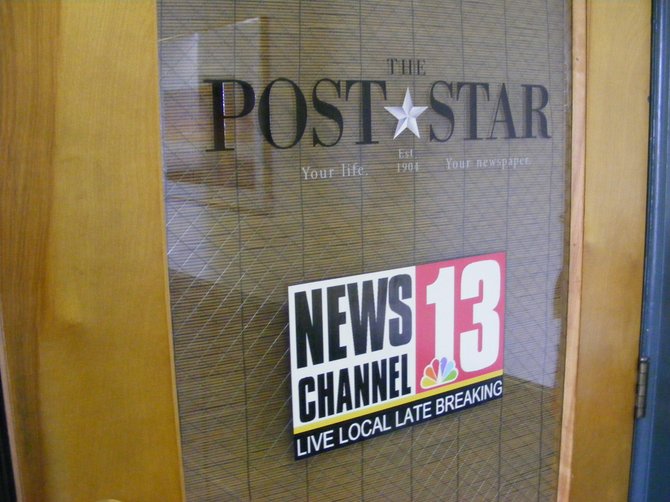 The Post-Star, the southern Adirondack region's daily newspaper, has laid off one-third of its entire staff of news reporters, leaving people questioning their news coverage territory.
Calls placed to Post-Star Publisher Rick Emanuel and City Editor Bob Condon were not returned by deadline. Managing Editor Ken Tingley was on vacation, according to his voicemail message.
Sources familiar with the Post-Star said the staff cuts were made by Wednesday, March 28.
As of Thursday, March 29, the names of news reporters Thomas Dimopoulos, Jamie Munks and David Taube were removed from the Post Star's online staff directory, which the day before listed nine news reporters' names.
Dimopoulos covered Saratoga and Washington County. Both Munks and Taube covered Washington County.
The cuts made this week apparently went beyond the news reporting staff.
Also absent from the company directory Thursday were the names of copy editor Christopher FitzGerald, photographer Aaron Eisenhauer and sportswriters Mary Albl and Larry Hall.
Reporters remaining at the Post-Star refused to talk this week about the staff cuts.
A visit to the Post-Star's Saratoga bureau early afternoon Friday, March 30 revealed it was dark and not staffed.
Mark Wilson's March 29 commentary on Brian Farenell's blog — Musings of a Fairly Young Contrarian, mofyc.blogspot.com — questioned whether the Post-Star was discontinuing coverage of the Saratoga Springs region and reducing its coverage of Washington County.
Phone calls to Lee Enterprises, the parent company of the Post-Star, weren't returned as of Saturday.
Similar large-scale cuts in staff were made this past week at several of the other 51 daily newspapers that Lee Enterprises owns, entirely or jointly, across the U.S., according to news reports.
Just days before these staff cuts, Lee Enterprises declared a $500,000 bonus for Chief Operating Officer Mary Junck, and a $250,000 bonus for Chief Financial Officer Carl Schmidt.
(Continued on Next Page)
Prev Next
Vote on this Story by clicking on the Icon