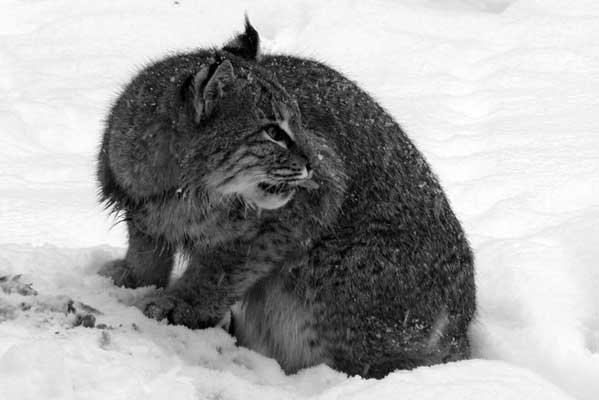 The landscape has begun to take on a decidedly winter-like cast, as a fresh covering of snow recently secured a white cap atop most of the peaks in the upper elevations.
Snow cover is a most welcome occurrence for big game hunters, as it serves to record the tracks, traffic and behavior patterns of numerous animals, especially whitetail deer.
Last week's rain and high winds served to denude the hardwoods as it opened up the woods. The lingering leaf cover will likely fall soon, as cooler temperatures and additional snowfall combine to knock foliage to the ground.
The fresh snow cover is most welcome, as it records travel patterns and offers a contrasting background to highlight the natural brown camouflage of a whitetail.
As usual, heavy frosts will produce noisy ground cover and leaves will crunch loudly whether under boots, or hooves.
The annual rut appears to be in full swing, and scrapes and buck rubs are springing up nearly everywhere. Over the next two weeks, bucks will be chasing does as the look for love in all the wrong places. It is the peak of the season for deer hunters. DEC records indicate the majority of antlered deer are typically harvested during the timeframe of the first two weeks of November.
To date, I've also been getting reports from a lot of local hunters about a number of unexpected camp pests they've been encountering already this season.
Finding a mouse in the house, or a few at hunting camp is not unusual occurrence. It is to be expected especially during this time of year when mice populations are booming all over the North Country. Traditionally, such an explosion would not be cause for alarm, especially since colder weather drives the critters to seek shelter indoors.
However, mice are no longer to be considered just an annoying little nuisance. Typically they pilfer crackers or crumbs from under the picnic table, or chew up a few napkins to make a next. However, it turns out mice can actually be deadly!
Joe Hackett is a guide and sportsman residing in Ray Brook. Contact him at brookside18@adelphia.net.
(Continued on Next Page)
Prev Next
Vote on this Story by clicking on the Icon