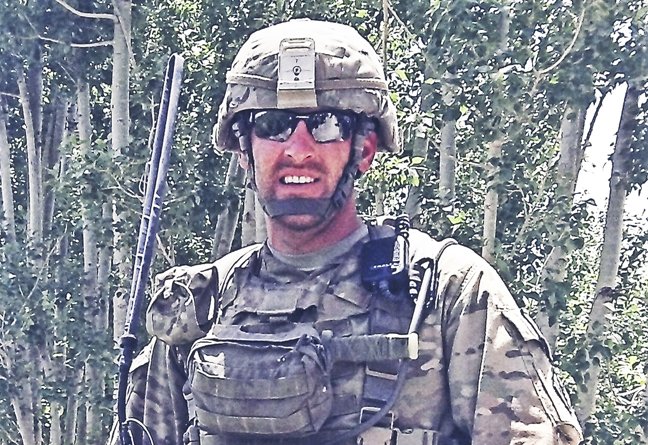 Port Henry — Services have been scheduled for Dain Venne, the Port Henry soldier killed in Afghanistan Nov. 3.
Venne's body will arrive in Port Henry at approximately 12:15 p.m. Sunday, Nov. 11. Moriah Supervisor Tom Scozzafava has asked people to line Route 9N from the Westport-Moriah town line to Harland's Funeral Home on Main Street in Port Henry as a sign of respect.
Calling hours will be Monday, Nov. 12, 4 to 8 p.m. at Harland's. A funeral Mass will be celebrated at 11 a.m. Tuesday, Nov. 12, at St. Patrick's Church in Port Henry.
Staff Sgt. Dain Venne, age 29, of Port Henry was killed along with Specialist Brett E. Gornewicz from Alden and Specialist Ryan P. Jayne from Campbell in Paktiya Province, Afghanistan, on Nov. 3, according to the U.S. Department of Defense.
The men were assigned to the 444th Engineer Company, which is headquartered in Oswego. The unit is an element of the 178th Engineer Battalion of the 412th Theater Engineer Command.
Lt. Col. Doril Sanders of the 412th TEC said the men were combat engineers conducting "route-clearing" duties for a convoy when an improvised explosive device blasted their vehicle.
Venne had completed an earlier tour of duty in Iraq and was serving one in Afghanistan.
He is the son of Brian and Laura (Harris) Venne. Brian Venne is Moriah town justice and a former town trustee. Laura Venne is a teacher at Moriah Central School.
Vote on this Story by clicking on the Icon