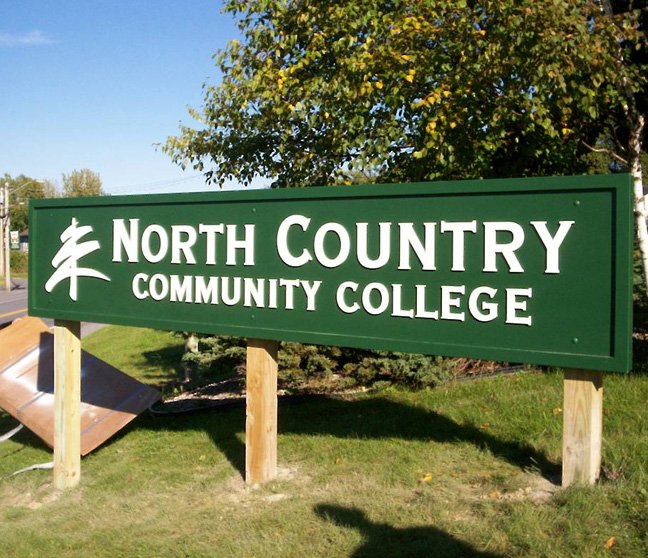 Ticonderoga — North Country Community College has reached an agreement with a local group to create student housing in Ticonderoga.
NCCC has signed a letter of intent with JASAMA LLC, a local investment group headed by Jim Major. The name JASAMA comes from the first two letters in Major's full name.
The agreement calls for currently vacant buildings on Montcalm Street to become dormitory housing for NCCC students.
Dr. Steve Tyrell, NCCC president, said the deal is part of college's efforts to increase enrollment at its Ticonderoga campus.
"More importantly, this public-private partnership represents a new approach for how North Country Community College and community leaders can create a shared vision for promoting economic development in the Ticonderoga area," Tyrell said. "By co-locating college services in the downtown area, the college can serve as a catalyst for economic development.
"To borrow from another metaphor, the college and community leaders can no longer be two economic engines passing in the night; there is more to be gained than housing if we work together to create a greater quality of life in the region," he added. "These ideals are core to the missions of the college, JASAMA, Ticonderoga Revitalization Alliance, municipal leaders in Ticonderoga and Essex County representatives."
Major is also chairman of the Ticonderoga Revitalization Alliance board. The alliance supports the student housing project, according to Chattie VanWert, alliance director.
"This agreement signifies a major step toward integrating the downtown with education, business opportunities and future growth," Major said. "JASAMA represents a group of local investors who own several vacant buildings on Montcalm Street in downtown Ti. This letter of intent represents the first step of what will hopefully be a longer term commitment to provide housing for up to 150 students in the next 3 - 5 years. The current agreement is to provide housing for 16 students for the fall 2013 semester. Possibly 50 more will follow for 2014 and so on."
(Continued on Next Page)
Prev Next
Vote on this Story by clicking on the Icon