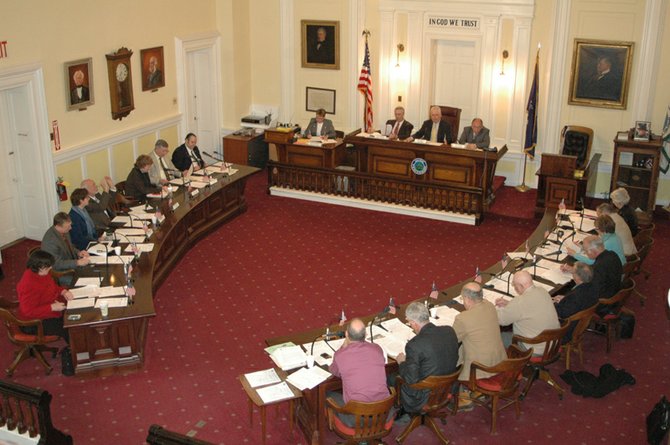 Elizabethtown — Randy Preston will see your 1 percent and raise you 1 more.
The Wilmington supervisor successfully asked for an amendment increasing the resolution seeking a 1-point increase (3 to 4 percent) in the Essex County Occupancy Tax to 2 (3 to 5 percent).
"Both Clinton and Franklin County are pursuing a 5 percent tax," Preston said. "Even though I know that there will be some businesses that will not like that, I think we should look at that."
Preston also said that, instead of putting the added revenue into the general fund, it should be put into a specific dedicated fund, which he said would be broken down to help fund the fish hatchery (25 percent), tourism product development fund (25 percent), winter shoulder (off-season) marketing program (46 percent) and tourism-related county travel.
"Don't get me wrong, that does not mean a total takeover of county travel," he said. "This should not go into the general fund, in my opinion."
County Attorney Daniel Manning said any change in the occupancy tax rate would have to be done by home rule and an amendment to the local law because the current law states that the occupancy tax rate cannot go above 3 percent.
"We can do this, but it has to be done by home rule request," Manning said. "The way that our law is written right now, we cannot exceed 3 percent."
Manning said that it was not out of the ordinary to see a 5 percent occupancy tax in a county, but 3 and 4 percent are more popular.
"Most of the counties have occupancy tax," Manning said. "Three and 4 percent are the most common, but 5 percent is pretty common. Other counties allow for 50 percent of the money to be used for tourism and 50 percent to go into the general fund or for other reasons."
(Continued on Next Page)
Prev Next
Vote on this Story by clicking on the Icon