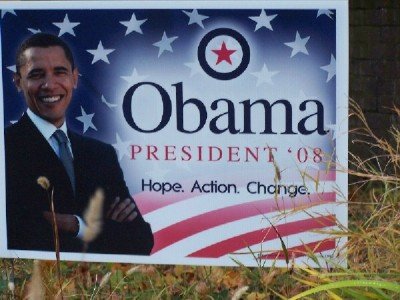 Moriah — When someone stole the political signs from Kathryn Lacey's home in Moriah, they committed much more than an act of vandalism.
"Those signs express my opinion," the retired Moriah teacher said. "People have a right to express their opinions. It's the First Amendment to the Constitution. It's no small matter."
It's also a crime to steal political signs. Lacey called police and encourages others to do the same.
"It's a crime, petty theft," Lacey said. "People should call the police when it happens."
Lacey is not the lone victim. Political signs — supporting a variety of candidates — have been stolen throughout the area.
Mary Anne Johnson of Crown Point reports five signs supporting President Obama have been taken from her yard.
"I'm disappointed that someone in our community has such disrespect for the democratic process and the U.S. Constitution," Johnson wrote to the Times of Ti. "The First Amendment to our Constitution clearly states the right of every citizen to freedom of speech. It is the first article of our Bill of Rights. I'm also disturbed that someone will go to such lengths to deny their neighbors that freedom of speech.
"I suspect that neither presidential candidate would condone this behavior," she added. "They would probably find it embarrassing and not helpful."
Lacey doesn't know if the signs are being stolen as part of a political campaign or if the thefts are simply the acts of vandals.
"In the past I've suspected people of taking signs of political opponents, but I don't know if that's the case," Lacey said. "I do know it's happening everywhere, not just at my home and not just in Moriah."
Johnson agrees with Lacey that the crime should be reported to police.

"If anyone is bragging about doing this to either Obama or Romney signs, let that person know that what they are doing is wrong, and don't hesitate to report their actions," she wrote.
Lacey, while disappointed her political signs are gone, is still looking forward to voicing her opinions where it counts the most — at the ballot box.
"You can steal my signs," she said, "but you can't steal my vote."
Vote on this Story by clicking on the Icon