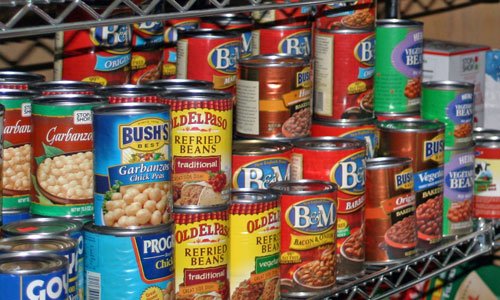 Mineville — The Moriah Food Pantry is in dire straits. Shelves are nearly empty and the community service is short of cash.
"If we continue the way we're going, we won't have a food pantry by next June," said Sue Morse, pantry director. "The pantry started in the late 1980s and this is the worse shape we've ever been in."
The problems can be traced to several issues — a shortage of food at the Northeast Regional Food Bank that supplies the pantry, increased food costs and a decline in community support.
"Our food pantry is experiencing difficulty right now," Morse said. "We need help."
Morse believes the community will rally to help the food shelf once residents are aware of the situation.
"It seems like people forget about the food pantry during the summer," Morse, who has been pantry director the last nine years, said. "Now that colder weather is here and the holidays are approaching the demand increases. This is the time of year we need help. People have always been great in the past."
The Moriah Food Pantry, located in the basement of All Saints Church on Bartlett Pond Road in Mineville, serves about 85 families a month, Morse said.
The pantry director is asking residents to donate non-perishable food items, hold food drives and make cash donations.
Non-perishable food can be left in drop boxes at Mac's Market, St. Patrick's Catholic Church in Port Henry, All Saints Church in Mineville and at other churches in the town.
Groups wishing to hold food drives can contact Morse at 942-3386. She said pantry volunteers will pick up all donations.
Cash donations can be mailed to the Moriah Food Pantry, 15 Maple Lane, Mineville 12956. Cash is needed to purchase meat other perishable foods.
The pantry relies on the Northeast Regional Food bank for much of food. The food bank's prices have increased and it is also suffering from shortages.
"We used to buy 10-15 cases of food at a time from the food bank," Morse said. "Now we're lucky to get two cases, if any at all. We wanted to buy turkeys for the holidays this year, but they don't have any.
"I just placed an order for 4,000 pounds of food for $1,500," she added. "I used to get 8,000 pounds for $1,500. It's very difficult, very frustrating."
Vote on this Story by clicking on the Icon