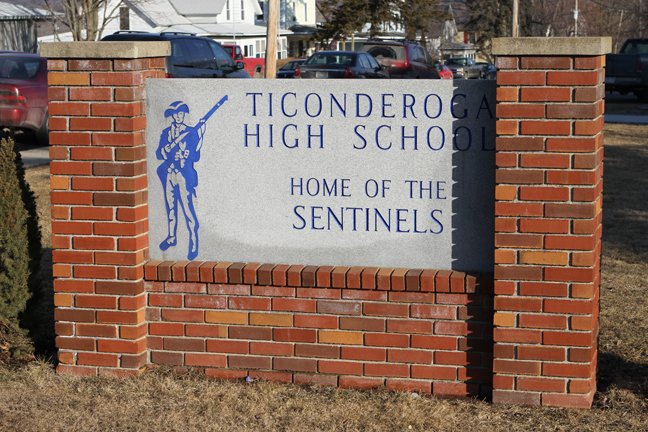 Ticonderoga — Students attending schools in the Adirondack Park are at a disadvantage.
That's the feeling of Ticonderoga Central School District officials, who are asking the state to create a special fund to help finance education within the Blue Line.
"The children living within the Adirondack Park are being under-served as a result of the inability to financially support their educational institutions beyond the local property tax," said John McDonald, Ti school superintendent. "This problem will continue to grow unless communities within the park can grow their tax base through economic development. However, that is not a likely scenario based on the regulations that exist to keep the park as a natural preserve to benefit future generations."
The Ti school board has adopted a resolution asking the state to create a special fund for Adirondack schools and is asking local school districts and other officials to join in the campaign.
"It may be pie in the sky, but we need to do something," McDonald said. "The reductions in state (school) aid and lack of economic growth place a tremendous burden on local taxpayers. The property tax levy is our only source of revenue.
"The new property tax cap adds to this dilemma as it now limits the only source of revenue schools can influence to meet the rising costs of mandates, pension, health insurance and other elements related to operating a school system," he said.
The money for the education fund could be generated by those who use the Adirondack Park, McDonald suggested.
"Since the Adirondack Park was established and is constantly touted as the 'playground' for the state, it's only fair that those who benefit from it should help those who live in it," McDonald said.
Besides limited economic development, Adirondack Park schools have other issues, McDonald noted. Most are rural and small, many with declining enrollments.
(Continued on Next Page)
Prev Next
Vote on this Story by clicking on the Icon