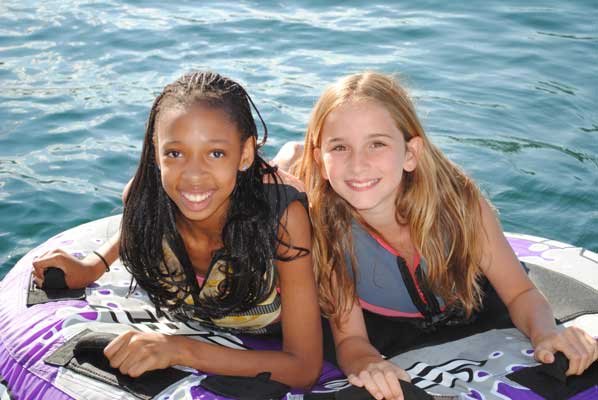 Ticonderoga — The Derrico family of Ticonderoga is among the winners of The Fresh Air Fund's 2012 Photo Contest.
All winners were selected from the hundreds of pictures sent in by volunteer host families across 13 states from Virginia to Maine and Canada, reflecting the memorable experiences they shared with their New York City visitors this past summer. Categories include Fresh Air Silliness, Family Moments, Reach for the Sky and Fun in the Sun.
The Derrico's photos were determined the winners in the Summer Sisters and Splashin' Around categories. The photos feature Fresh Air visitor 11-year-old Ateira enjoying summertime fun in New York with host siblings, Chloe, Gabriel and Madison Derrico.
Winning photos can be viewed online at www.freshair.org
The Fresh Air Fund, an independent, not-for-profit agency, has provided free summer vacations to more than 1.7 million New York City children from low-income communities since 1877. Fresh Air children are boys and girls, from six to 18 years old, who live in New York City. Children on first-time visits are six to 12 years old and stay for one or two weeks. Children who are reinvited by host families may continue with The Fresh Air Fund through age 18 and can enjoy extended trips. Over 65 percent of all children are reinvited to stay with their host families, year after year.

For information on hosting a Fresh Air child next summer contact Marion Sullivan at 802-877-3028 or The Fresh Air Fund at 800-367-0003. People can also visit them online at www.freshair.org.
Vote on this Story by clicking on the Icon