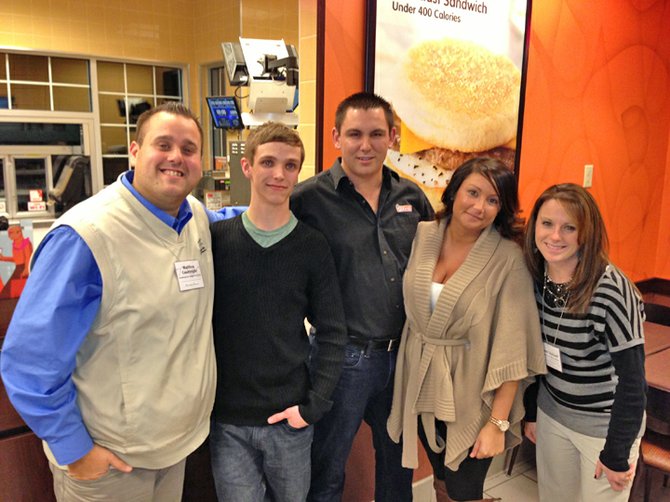 Ticonderoga — The Ticonderoga Area Chamber of Commerce is continuing to grow.
The chamber recently welcomed 14 new members, bringing its total membership to 226.
The Ti chamber has grown more than 50 percent since Matthew Courtright became executive director two years ago.
"Under Matt's leadership the TACC has seen unparalleled membership growth and a new level of communication with our members and community partners," said Pam Nolan, chamber president. "He has made significant efforts in the areas of business development and support initiatives, successful events and improved partnerships as he works toward the betterment of our community."
The new members include Kiwanis Club of Ticonderoga, Geraw's Ok Septic Service, The Lake George Association, Peebles Department Store (Stage Stores), Black Watch Memorial Library, Ticonderoga Volunteer Fire Department, Dolly Family Lodge, Golden Sands Resort, Lakeside Regional Church, Trent Abare Trucking & Logging, Ticonderoga Central School, Sentinel Grille, The Prevention Team, Vilardo Architecture and First United Methodist Church.
"Being a member of the Ticonderoga Area Chamber of Commerce is not only an investment in your business or organization, but in the Ticonderoga area as a whole," Courtright said. "The Ticonderoga Area Chamber of Commerce is a non-profit organization that serves, markets, and promotes the Ticonderoga area and the business community.
"As always, I want to stress the importance of supporting Ticonderoga Area Chamber of Commerce members because, as you can see, they support the chamber and the community in so many ways," he said. "Our members along with our community partners truly allow us to serve the Ticonderoga area and work to make the area a better place to live, work and visit."
Chamber members receive an array of benefits including marketing, promotion, publicity, exposure, credibility, member referrals, access to marketing and networking opportunities, a commerce card discount program, health insurance, energy savings, small business support, seminars, trainings, chamber communications and more.
(Continued on Next Page)
Prev Next
Vote on this Story by clicking on the Icon