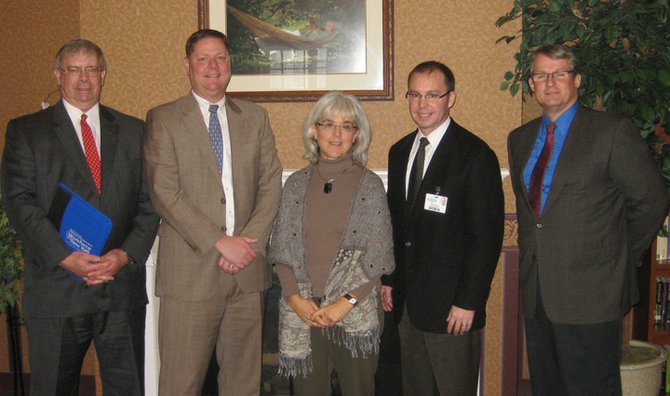 Ticonderoga — The Ticonderoga Revitalization Alliance has developed a plan to prepare potential workers for local jobs.
The alliance has announced it will offer National Workforce Readiness Credential training locally and that it has reached an agreement with North Country Community College to offer expanded technical courses at its Ticonderoga campus.
"In October 2012 the Ticonderoga Revitalization Alliance announced that it had convened a group to focus on employment opportunities in the Ticonderoga area," said Chattie Van Wert, alliance director. "Initially called 'the curriculum meetings,' these gatherings brought together area employers, school leaders and North Country agency heads to talk about ways to better meet employers' needs by adjusting curriculum in the local schools.
"Just over four months later, the group has been able to assess a number of disconnects between the needs of employers and the skills of the available workforce, implement the National Workforce Readiness Certification program to improve the quality of our workforce, provide new opportunities to the under-employed in our community, target advanced technical curriculum to be offered locally and begin discussions about a regional trade school to be established locally," she said.
The first step is to offer National Workforce Readiness Credential training, Van Wert said. The first NWRC course will be held this spring in Ticonderoga. Participants in will also earn National Retail Customer Service Certification.
"The first major initiative is to establish the National Workforce Readiness Credential as the gold standard of our local workforce," Van Wert said. "The NWRC program teaches workplace communications, math, problem solving and behavior skills. In addition, it offers remedial help to employees needing to improve math and literacy skills."
A key component of the program involves improving customer service skills, Van Wert noted. Area employers report that these skills are a particular need in Ti's tourist economy, she said.
(Continued on Next Page)
Prev Next
Vote on this Story by clicking on the Icon