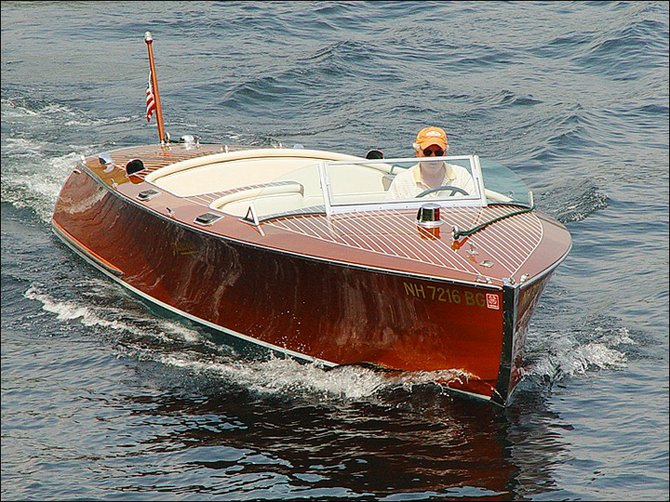 Ticonderoga — When Hacker Boat Co. received a state grant last month it was hailed as good news for the local economy.
That turns out to be wrong.
Hacker has announced it will use a $600,000 grant from the state's Regional Economic Development Council to move its operations from Ticonderoga to Queensbury, shutting down two local facilities and taking 38-40 jobs out of the community.
"It's largely based on expanding internationally, in terms of market," explained Kenneth Rawley, Hacker spokesman. "We're going to build larger boats, in addition to the ones we make now. We'll need more space."
Rawley said Hacker will build a new plant in Queensbury and move all operations there in 2013. He said there is no time table for the move.
The company manufactures luxury mahogany Hacker Craft boats in the former Delmar Box plant on Delano Road in Ticonderoga. It also uses the former Newberry Store on Montcalm Street for repairs and restorations. Both facilities will close.
Hacker's employees in Ticonderoga will be offered jobs in Queensbury, Rawley said.
"We're working to make that happen," he said.
Company offices, a showroom and a marina are located in Silver Bay. Rawley said there are no plans to leave Silver Bay at this time.
In announcing the Regional Economic Development Council grant in December, state Sen. Betty Little said, "Hacker Boat Company will expand its current facility to meet demands for manufacturing larger boats. The company will invest $5.4 million and create 31 new jobs."
There was no mention of the company leaving Ticonderoga.
Rawley said the move to Queensbury will make the company more accessible to customers and allow the firm to consolidate operations in a single location.
Many Hacker customers fly into Albany and travel to the Ticonderoga plant to select a boat. Queensbury will be more convenient for clients, Rawley said.
(Continued on Next Page)
Prev Next
Vote on this Story by clicking on the Icon