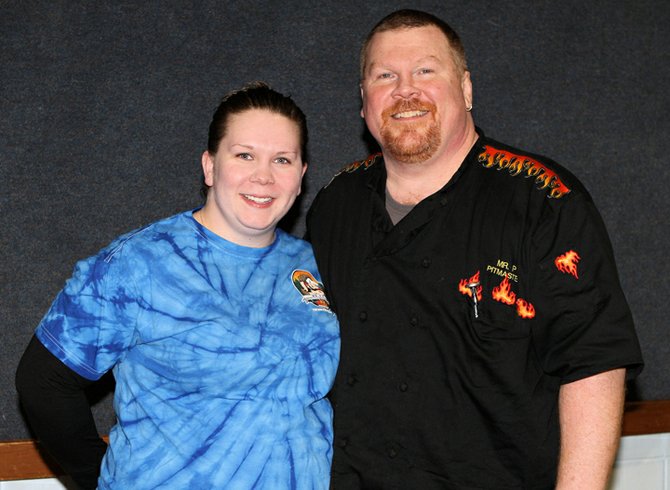 Schroon Lake — There may be a five-alarm fire in Schroon Lake Feb. 23, but it won't be an emergency.
That's when the second annual Schroon Lake Chili Cook Off will be held to benefit the community's emergency services. The cook off will be 11:30 a.m. to 2 p.m. at the Schroon Lake Fish and Game Club.

"The competition is open to restaurants, civic organizations, churches, non-profits, teams and individuals; anyone who thinks they have a winning chili recipe should enter," said Shelby Davis, who is organizing the cook off. "We would love to see some competition from other areas. The cook off is open to anyone who would like to participate."
In fact, the Schroon Lake ambulance squad has issued a challenge to neighboring fire and EMS departments.
"It's sort of a chili 'throw down'," Davis said. "Schroon Lake invites all other departments to compete and see if they can beat Schroon Lake's chili for a special Ambulance & Rescue Team trophy and, of course, bragging rights."

The registration fee is $20 a chili. Cooks are asked to bring at least one large crock pot of chili.

Cooks will compete in the categories of best meaty chili and best vegetarian chili. There will also be a People's Choice Award decided by those attending the event.
Entry information is available online at www.SchroonLakeChiliCookOff.org and by Email at info@schroonlakechilicookoff.org.
The registration deadline is Monday, Feb. 18.
"We are also looking for sponsors and volunteers," Davis said. "If anyone is interested, please email info@schroonlakechilicookoff.org."
Admission to the cook off will be free. Tasting tickets are $1 each, $5 for a bowl of chili or $15 for an unlimited tasting wristband. Tickets and wristbands will be available at the door. No advance reservation or purchase is required.

To-go bowls will also be available. Bottled water and coffee will be available and the Schroon Lake Fish and Game Club will have a cash bar that will include soft drinks, beer and wine.

(Continued on Next Page)
Prev Next
Vote on this Story by clicking on the Icon