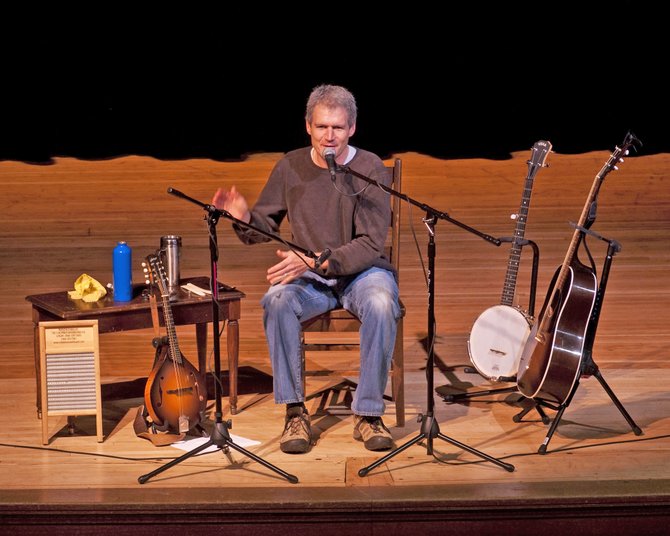 Ticonderoga — Music from the War of 1812 is coming to Ticonderoga two centuries after battles were fought in the Champlain Valley.
Dave Ruch will present "The War of 1812 - Songs and Stories from New York and Beyond" Thursday, Jan. 24, at 7 p.m. at the Ticonderoga Community Building.
Sponsored by the Ticonderoga, the First 250 Years Committee along with the Ticonderoga Historical Society and the Heritage Museum, the concert will be free and open to the public.
Ruch performed music of the Adirondacks in Ticonderoga last year at the invitation of the local historical society.
"Dave is back!" said June Curtis, event planner. "Dave is back with a fascinating portrait of the War of 1812 through the songs and stories of the people themselves. He has dug deeply into archival recordings, diaries, old newspapers and other historical manuscripts to unearth a wealth of rarely-heard music which, alongside some of the classics from the war, offers a rounded and fascinating picture of this second war of independence."
Ruch is a professional musician and educator who sings and plays music on an assortment of instruments including mandolin, banjo, guitar, jaw harp, bones, spoons and more. His concerts include historical tidbits and humor.
"Last year Dave entertained us with an extraordinary program of songs and stories from the Adirondacks and we're pleased to have him return with his War of 1812 program," Curtis said. "With particular emphasis being given to New York State's important role in the conflict, we're sure to hear about the first USS Ticonderoga, a schooner which rendered gallant service during the Battle of Plattsburgh. This vessel, built in neighboring Vergennes, Vt., now rests in Whitehall."
"The concert is one of several events promoted by the Ticonderoga, the First 250 Years Committee leading up to three historic anniversaries — the 200th anniversary of the War of 1812, the 150th anniversary of the Civil War and the 250th anniversary of the settlement of Ticonderoga," said Bill Dolback, committee chairman. "Please mark your calendars for a Civil War presentation by Virginia La Point on Jan. 18 at 7 p.m. and a War of 1812 program by Bob Lamb on March 15 at 7 p.m., both at the Hancock House."
(Continued on Next Page)
Prev Next
Vote on this Story by clicking on the Icon