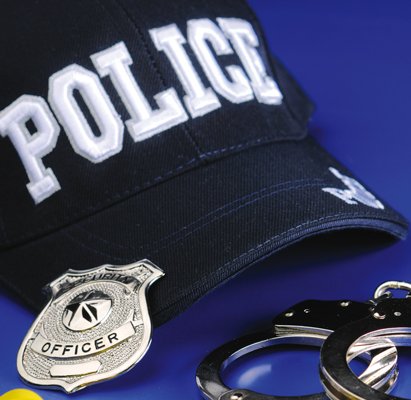 Criminal mischief alleged
Crown Point crash investigated
Ticonderoga police arrested a Clemons man on felony criminal mischief charges Jan. 9.
John J. McDonald, 34, allegedly smashed the windshield of several cars parked in a parking lot off of Montcalm Street in Ticonderoga in November 2012, according to the Ticonderoga police.
McDonald was arrested and charged with one count of second-degree criminal mischief, a felony, and two counts of third-degree criminal mischief, a felony.
McDonald was arraigned in Crown Point Court and sent to the Essex County Jail in lieu of $7,500 cash or $15,000 bond.
Moriah arrest
A Port Henry man and woman were arrested following a domestic dispute Dec. 21.
Police were dispatched to 2951 Dugway Road in Moriah for an alleged domestic dispute with property damage at about 7 p.m. after a 911 call, according to state police.
Scott L. Stockwell, 39, allegedly caused more than $1,000 worth of damage to his mother's bed at her residence, police said.
Stockwell's mother was transported to a hospital for chest pain, police said, but the police report did not specify the origin of her injury.
Stockwell allegedly left his mother's residence after the incident with Sienna S. Hayes, 19, of Port Henry, police said.
Police located Stockwell in Port Henry later that day, arresting him.
Stockwell was charged with third-degree criminal mischief, a felony, and third-degree assault, also a felony.
He was arraigned in Moriah Town Court that day and was sent to the Essex County Jail in lieu of $5,000 cash or $10,000 bond.
Hayes was arrested in Port Henry the day of the incident and was charged with disorderly conduct with obscene language or gestures, a violation, for allegedly shouting profanities at police when they were arresting Stockwell, police said.
She was released on an appearance ticket.
Crown Point accident
(Continued on Next Page)
Prev Next
Vote on this Story by clicking on the Icon