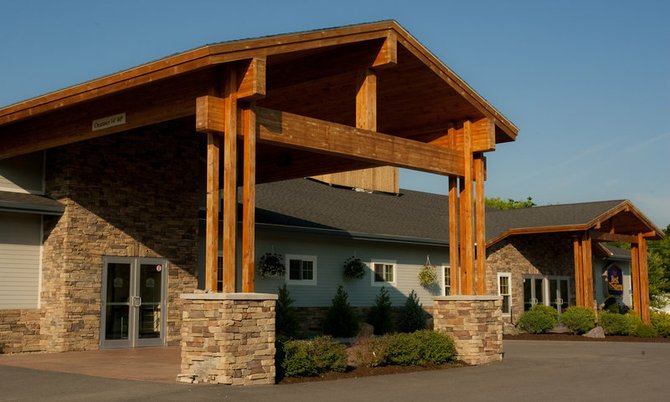 Ticonderoga — A broken water pipe has suspended zumba lessons at the Ticonderoga Best Western Inn.
A frozen pipe in the hotel's banquet room burst Jan. 12, flooding the banquet room and lobby area. The pipe has been repaired, but damaged carpet, a wall and other items are still being replaced.
Zumba and several other events scheduled for the banquet room have been canceled.
"We're hopeful we can have zumba resume shortly, but we don't have an exact date," said Kortney Kraft, food and beverage director. "We haven't canceled any of our February events, so we're hopeful everything is back in place by then."
Zumba lessons have been held in the Best Western banquet room on Monday nights since last November.
"We've had a lot of people show up and ask where zumba is," Kraft said. "It's very popular and we're anxious to have it return. Right now, though, things are kind of up in the air."
The remainder of the hotel and its restaurant, The Burgoyne Grill, are unaffected by the water damage.
The Best Western Plus Ticonderoga Inn & Suites, located at 260 Burgoyne Road, includes 54 guest rooms and 14 suites along with a restaurant, lounge, indoor pool, hot tub, fitness center, laundry, business center, conference rooms and banquet facilities.
Zumba classes are normally taught on Mondays at 6 p.m. by Amanda Wilson at the Best Western. The cost is $5 a session and can be paid that night.
"We're hopeful zumba can resume by mid-February," said Allison Kaupelis, director of sales & marketing at Best Western.
Zumba is a dance and aerobic fitness program. It incorporates hip-hop, soca, samba, salsa, merengue, mambo, martial arts and some Bollywood and belly dance moves. An estimated 14 million people take weekly zumba classes worldwide.
Vote on this Story by clicking on the Icon