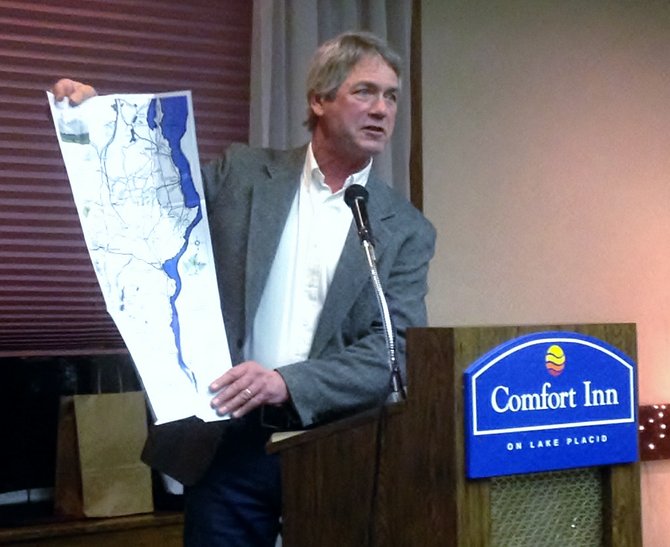 Westport — Over one year ago, Champlain Area Trails (CATS) started a writing contest that they hoped would be an asset to tourism.
On Jan. 24, the Regional Office of Sustainable Tourism (ROOST) recognized the efforts of CATS and the writing contest with one of its three annual Destination Awards, the Tourism Marketing Award.
"It's a real boost for us," CATS Director Chris Maron said about receiving the award. "We wanted to keep in touch with the other tourism groups in the region and its exciting to see that other people have noticed and that it has had a positive effect. It's also an honor to all the people who have been here to support us."
In awarding CATS with a Destination Award, ROOST said that the organization that was founded in 2009 has had a positive impact in vacation planning.
"CATS understands that vacation planning occurs online," ROOST said during its presentation video. "By collecting stories from writers about their experiences not only on the trails but at local businesses and historic and cultural sites, as well as the people they meet along the way, they develop online content that promotes the region as a wonderful place to visit, and to live. This content is then also easily shared via social networks."
Maron echoed the thought that the contest was about more than trails.
"What ROOST and the state are really pushing is for people to think regionally and, in a way, that is what this travel writing contest is about," Maron said. "The contest is not only about trails but the businesses and people who live here so people can get a flavor fro what they will find here."
Maron said that the writing contest helps to promote regional travel in a different way.
"We are working to build trails that connect communities and the contest as a way to tell the stories of these communities," he said. "We want to help make the Champlain Valley a destination attraction like places in England where people hike and walk between the towns."
(Continued on Next Page)
Prev Next
Vote on this Story by clicking on the Icon