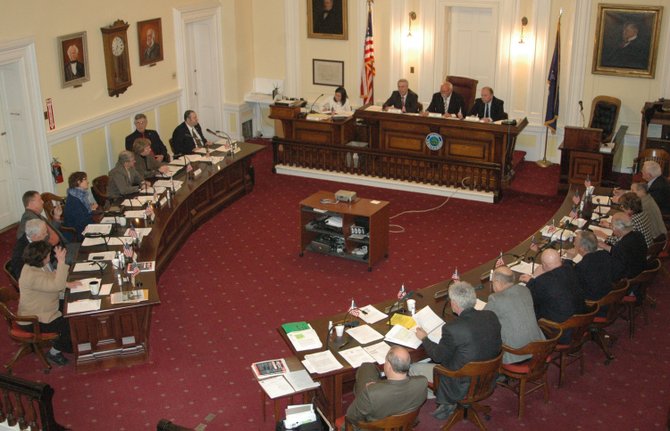 Elizabethtown — A long-simmering property dispute came to a head last month when lawyers for a local resident filed suit against Essex County ahead of an auction designed to sell off their tax delinquent properties.
The plaintiff, Sindy Brazee, alledges the town of North Hudson is trying "squeeze" her off the property and is using the county machine to intimidate her after their efforts, including what she perceived as "bogus code enforcement," were thwarted.
But here's the catch:
Brazee does not own the pair of parcels. She has never owned the land and the cabin where she lives, both of which technically belong to the county, who took possession after the former owners, North Hudson Associates LLC (and before them, Panther Mountain Water Park, Inc.), failed to pay taxes since 2007.
Welcome to the murky world of squatter's rights.
At the center of the lawsuit is the concept of adverse possession, the doctrine under which a person other than the deed-holder can claim ownership under a certain set of conditions.
According to court documents obtained by the Valley News, Brazee has been in "continuous, uninterrupted occupation and possession" of the two parcels on 4050 Blue Ridge Road in North Hudson since August 2003, something that legal precedent dictates might be enough to shine a light in her favor.
The plaintiff, who works as a landscaper at Yogi Bear Campgrounds in North Hudson, said she had arrived at an agreement with the former owners to stay on the property in order to fulfill the mandated residency requirements as part of her former position as the town's assessor.
After making a series of improvements to the cabin, Brazee said she lost contact with the owners.
"They fell off the face of the earth," she said.
Brazee told the Valley News that she has tried to pay the $26,585.03 in back taxes owed on the larger parcel but the county has refused to allow her to settle up and take ownership.
(Continued on Next Page)
Prev Next
Vote on this Story by clicking on the Icon