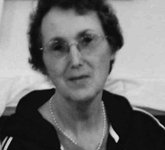 Moriah. Nancy C. Christian 73, of Moriah passed away peacefully on Thursday, July 17, 2014 at Fletcher Allen Hospital. Born in Ogdensburg, NY, January 10, 1941, she was the daughter of the late Charles E. Kelso and Kathleen M. (Perry) ...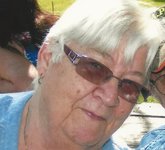 Port Henry Pauline M. Cheney passed away July 12th 2014 at the CVPH Medical Center in Plattsburgh after a brief battle with cancer. At the time of her death she was surrounded by her loving family and friends. She was ...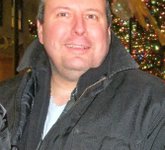 Ticonderoga. Joseph P. Stacy, 46, of Ticonderoga, went to the loving arms of our Lord, with his family and friends by his side after a courageous fight with cancer, on Monday, July 21, 2014. Born in Ticonderoga, on Labor Day, ...
Bruce Hunter, a veteran newspaperman whose 35-year career took him from the police beat to sports editor, city editor and eventually news executive at one of the finest community papers in America, died Wednesday in Charleston, SC, after a brief ...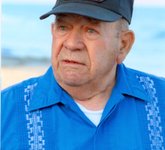 Ticonderoga. Tobia J. Secone, 90, of 15 Harris Point Way, Ticonderoga, NY and Surfside Beach, SC passed away Tuesday, July 15, 2014, as a result of an automobile accident near his Eagle Lake residence. He was born August 20, 1923 ...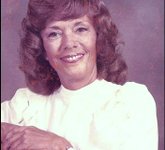 TICONDEROGA/POMPANO BEACH, FL. Marjorie E. Bennett (Marji), 92, of Pompano Beach, FL passed on to play golf at God's Country Club, July 13, 2014. Born January 17, 1922 in Ticonderoga, she was the daughter of Ralph and Julell (Grimes) Bennett. ...
Myrtle Beach, SC. John L. Berube 81 passed away Monday, June 23, 2014 in South Carolina. Born in Canada, he was the son of the late Cleophas and Eugenie Berube. John enjoyed his work for Ford Track Company and Saratoga ...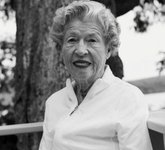 Elaine Showalter Smith of Sarasota, FL, Boca Grande, FL, and Hague, NY died peacefully at age 99 on June 15, 2014 at her home at the Glenridge in Sarasota, FL following a massive stroke 6 days earlier. Her children, Barbara ...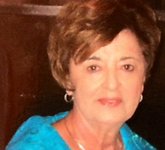 Hague. Carol A . Pittman 74, of Hague, past away peacefully on June 27, 2014 with family by her side, following a long illness. Born in Suffern, December 5, 1939, she was the daughter of the late Harry E. and ...
Ticonderoga. William Joseph Stone, 88, of Ticonderoga, passed away on Wednesday, July 2, 2014, at Heritage Commons Residential Healthcare of Ticonderoga. Born in Ticonderoga, September 3, 1925, he was the son of the late Edward and Florence (LaDue) Stone. Mr. ...
CROWN POINT- Ruth L. Tubbs surrounded by loving family passed away peacefully Thursday, January 3, 2014, at Heritage Commons Nursing Home in Ticonderoga. Born September 30, 1923, in Crown Point, she was the daughter of Rebecca Jane (Clark) and Robert ...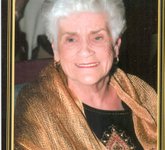 Ticonderoga. Virginia Margaret Donahue, 84, of Ticonderoga, formerly of Stoney Brook, Long Island, passed away on Tuesday, July 1, 2014 at her residence, surrounded by her loving family. Born in Brooklyn, NY, April 16, 1930, she was the daughter of ...
In Memory of DOMINICK GRAZIANO Dominick L. Graziano, 83 passed away on Saturday, June 14, 2014. He was born in Ticonderoga, NY to the late Luigi and Orsola Graziano. As a young man Dominick worked for the International Paper Company ...
Michael R. Forcier Wellesley Island Calling hours will be Tuesday, June 24, 3:00-7:00pm at the Reed & Benoit Funeral Home, Watertown. The funeral mass for Michael R. Forcier will be Wednesday, June 25, 11:00am, at St. Mary's Catholic Church, Clayton, ...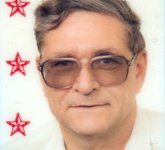 Ticonderoga. Richard Charles Varmette, Jr., 70, of Ticonderoga, passed away on Thursday, June 19, 2014 at his residence. Born July 17, 1943, in Weymouth, MA, he was the son of the late Richard and Ruth (Gerstley) Varmette, Sr. Mr. Varmette ...