Crown Point; Sally M. (Swinton) Kennedy, formerly of Schroon Lake, passed away suddenly Sunday June 21, 2015 at University of Vermont Medical Center in Burlington, VT. Sally was born May 2, 1950 in Ticonderoga, NY the daughter of the late ...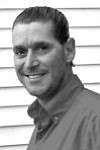 Hague. Scott A. Rockwell, 50, of Hague, went home to be with the Lord on Saturday, June 20, 2015. He was born Dec. 13, 1964, in Ticonderoga to Sharon Trudeau and Vernie Rockwell. Scott attended St. Mary's School in Ticonderoga ...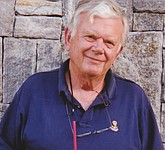 Karl McBride Van Wirt, of Queensbury and formerly of Hague, died Wednesday, May 27, 2015 at Albany Medical Center. Mr. Van Wirt was born May 29, 1937, in Albany, the son of Alfred Earle and Grace McBride Van Wirt. He ...
Ticonderoga. Robert R. White, 69, of Ticonderoga, passed away on Monday, June 22, 2015. Born in Addison, Vermont, September 22, 1945, he was the son of the late Floyd and Shirley (Lattrell) White. Robert was a graduate of Vergennes Union ...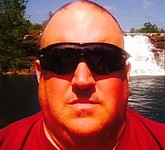 Ticonderoga. Charles M. Campney, Jr., 48, of Ticonderoga, passed away unexpectedly, on Thursday, June 18, 2015. Born in Albany, New York, March 1, 1967, he was the son of the late Charles Sr. and Gail (Millington) Campney. Mr. Campney was ...
Margaret Nagy Vetter of Moriah Center, NY passed away on her 96th birthday, June 18, 2015, at the Essex Centers Nusing Home in Elizabethtown, NY. Margaret was born in Witherbee, NY, to Michael and Sophia Nagy, Hungarian immigrants who came ...
Richard Thomas Diaz, 42, of Ridgeville, SC passed away Friday, June 12, 2015 at Colleton Medical Center, Walterboro. Family and friends are invited to attend a visitation from 6 to 8 o'clock on Wednesday, June 17, 2015 at James A. ...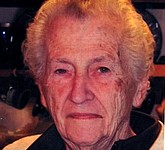 Lucille Helen Catanzarita Sprague PORT HERNY, NY Lucille Helen Sprague 85, passed away peacefully on June 16, 2015 at her home in Port Henry, NY surrounded by her loving family of children, grandchildren, great grandchildren, and her faithful companion cat ...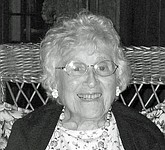 Ellen F. Kaufman, 92, a life-long seasonal resident of Paradox Lake, passed away on May 15, 2015, at her final home, The Arbors in Shelburne, Vermont, a loving community that provided her with comfort, dignity, enjoyment, and exceptional care during ...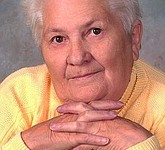 WILLSBORO - Bernice G. Marcotte, 83 of Willsboro, N.Y., was called home to the lord on Sunday, May 3, 2015. Bernice grew up in Crown Point, N.Y. Daughter of Clarence and Alice Thatcher. She was one of 13 children. Leaving ...
Virginia Larson, age 95, passed away peacefully on June 10, 2015 in Ticonderoga, NY, Moses Ludington Nursing Home. She was born and raised in Kersey, Pa. In 1940 she married John E. Larson, a Chemist, and moved to North Tonawanda, ...
Mary Lou Reichmann, age 88, died unexpectedly on June 2nd at Danbury Hospital in Connecticut after a brief struggle with lung cancer. She was born in Josephine, Texas on April 28th 1927 to parents Laurence and Effie White. Mary earned ...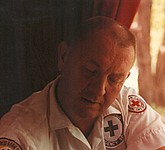 Ticonderoga. Calvin W. Cross, Jr., 70, of Ticonderoga, passed away on Thursday, June 4, 2015, at his residence, with his loving family by his side. Born in Ticonderoga, January 6, 1945, he is the son of the late Calvin W. ...
Francis "Frank" Paul Muchowski, 87, of Monticello, FL, formerly of Crown Point, NY, passed away on Sunday, May 3, 2015, at Tallahassee Memorial. He was the oldest of five siblings born to Agnes (White) and Charles Muchowski in Riverhead, NY. ...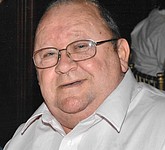 Michael J. Ryan, 68, a resident of Ocala Florida, formerly of Cobleskill N.Y., passed away Thursday May 28, 2015. Born to James Theodore Ryan and Ella Marion (Baker) in Ticonderoga, N.Y. Michael is survived by his wife of 47 years ...