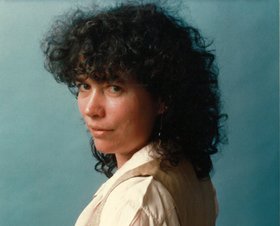 Elizabeth Hand Wadhams Lawrence
Elizabethtown
May 13, 1947 - February 14, 2012
Elizabeth Hand Wadhams Lawrence passed away peacefully at home on Feb. 14, 2012 from cancer.
She was born on May 13, 1947 in New York City to Elizabeth Hand Wadhams and Richard W. Lawrence, Jr. Shortly thereafter, they moved north to live in her mother's family home in Elizabethtown, where she was raised. Growing up in this small town was a profound and formative part of her life, which she greatly appreciated.
Betsy, Stacey, Elizabeth, Aunt Betty Joe, or Beej (as she was known at various times during her life) was a fiercely independent woman, with great strength of character, immense generosity, deep compassion for her fellow man, and a keen thirst for knowledge. She was also a gifted cook, an artist, a singer, and writer, who possessed a serious sardonic wit.
In her youth, Betsy attended the Elizabethtown-Lewis Central School, graduated from Emma Willard School, and then from St. Lawrence University. Following that, she lived in San Francisco, Moab, Utah, and Orleans, Mass. before moving to Burlington, Vt. in 1977.
Elizabeth was an early employee of Ben and Jerry's Ice Cream – managing their first store in the gas station in Burlington. She then co-founded Green Mountain Prevention Projects and the Green Mountain Teen Institute – designated as one of the "Thousand Points of Light" by the first Bush administration. Elizabeth also worked for the Burlington Community Land Trust and the Vermont Council on the Arts. She was a member of the Burlington-based a capella group "The Chapped Lips."
Elizabeth returned to Elizabethtown to care for her father in 1998. Following his death in 2002, she worked with The Housing Assistance Program of Essex County and the Elizabethtown Cemetery Association. She served her community as Trustee of the Elizabethtown Social Center and the Cora Putnam Hale Trust; Chair of the Essex County Community Services Board and Chair of the Essex County Historical Society; and Board Member of the Boquet Housing Development.
Elizabeth was preceded in death by her parents and her sister Ruth (Robin) Lawrence Wilson. She is survived by her sister Alida Lawrence Currey of Grand Junction, CO; her niece Lynn Wilson (Ben Fredregill) and children Cole and Marina of Arvada, CO; her niece Anne Lawrence Wilson (Peter Lawson) and children Bates and Theodore of Moab, Utah; and her Wadhams cousins. She had a large extended "family" of people who loved and cared for her as well. Our deepest gratitude to all those who helped out during the last year, particularly Emily Wadhams, Hanna Kissam and Mark Kissam.
A memorial celebration of Elizabeth's life was held Monday, Feb. 20 at 2:00 pm at the United Church of Christ (the Stone Church), 7580 Court Street in Elizabethtown. In lieu of flowers, please make donations to the Essex County Historical Society, PO Box 426, Elizabethtown, New York.