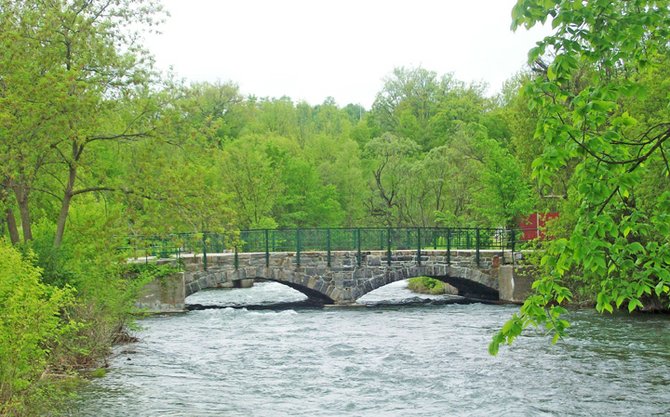 The Tower Avenue bridge, also known as Elk Drive bridge, across the LaChute River will be replaced in the spring of 2014, Malaney said, by the Essex County Highway Department. The new span will be designed to resemble the nearby Frazier Bridge, above, the original crossing on the LaChute River.
Stories this photo appears in:

Several bridges need work
A quartet of Ticonderoga bridges have been identified as needing repair or replacement. The Tower Avenue, Montcalm Street, Lord Howe Street and Alexandria Avenue spans are all scheduled for work, according to Ti Supervisor Deb Malaney.