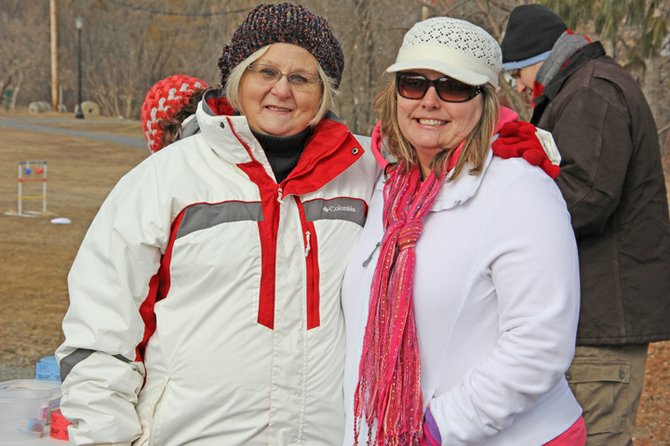 Ann Morette and Penny Stevens enjoy activities at the 2012 WinterFest. The 2013 WinterFest will be held Feb. 9 in Ticonderoga.
Stories this photo appears in:

Activities slated Feb. 9
WinterFest, Ticonderoga's celebration of winter fun, will return. The fourth annual WinterFest is slated for Saturday, Feb. 9, 11 a.m. to 2 p.m. in Bicentennial Park and surrounding venues.