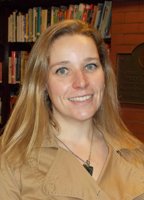 Jessica Paradis
Stories this photo appears in:
Group drops 2,000 pounds
The Ticonderoga area is a ton lighter this year than in 2012. That's the pounds lost by members of the community's "weight-loss challenge" a year ago. But that's the just the beginning. Now starting its second year, the program has set a goal of 10,000 pounds lost for 2013.