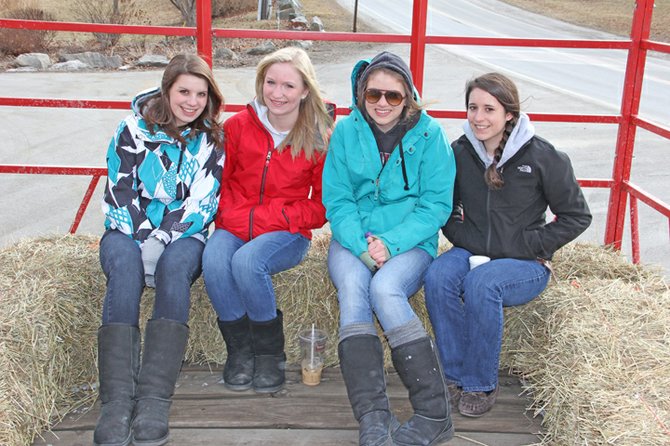 Jaelyn Granger, Katie Palandrani, Grace Ginn and Andrea Rich enjoy a hay ride at the 2012 WinterFest in Ticonderoga. Despite the lack of snow, festivities went on. The 2013 WinterFest will be Feb. 9.
Stories this photo appears in:

Ticonderoga sales, promotions planned
Ticonderoga businesses will participate in the annual WinterFest by offering sales and promotions. WinterFest, Ticonderoga's celebration of winter fun, is slated for Saturday, Feb. 9, 11 a.m. to 2 p.m. in Bicentennial Park and surrounding venues.