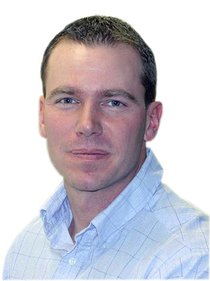 John Gereau
Managing Editor
518-873-6368 Ext: 214
John Gereau is a native of the Adirondacks with more than 20 years in the newspaper industry, 15 years with Denton Publications and 5 years at The Post-Star in Glens Falls.
Recent Stories

Police have shot and killed escaped murderer Richard Matt and are close to closing in on David Sweat

A massive search is currently ongoing in Cadyville as police attempt to locate escaped killers David Sweat and Richard Matt who they believe are cornered inside a sealed-off perimeter.
I wrote my first editorial for Denton Publications 23 years ago. Since then I've put my name on hundreds of opinion pieces and been a part of dozens of editorial board positions.

I have coined this column for more than two decades and rarely have taken the opportunity to endorse a service or product.
An old dirt road once snaked its way through the woodland between North Hudson and Keene, unrolling through the Adirondack forest like a crooked streambed.

Building was unoccupied but cars, boats lost in the blaze
A fast moving fire destroyed a storage building on Lake George Avenue early Friday morning, Aug. 22.

Despite concern among local sportsmen to the contrary, the ability to obtain a permit in Essex County to carry a concealed pistol in public has not been taken away.

Incumbent U.S. Rep. Bill Owens (D-Plattsburgh) was elected to a third term in a tightly contested race against Republican opponent Matt Doheny on Election Day, Nov 6.

Hirtles save dachshunds
Rev. David Hirtle relaxed in a large easy chair as his two rambunctious dachshunds tossed toys at his feet, pleading for him to play fetch. As he reached for one of the stuffed objects, a small head peaked around the corner from the next room. And, just as quickly, disappeared.

Outdoor Tales
I used to love to trap. Some of my most fond memories growing up in the Adirondacks involve wading around bug-infested beaver meadows, a packbasket laden with steel traps tugging on my shoulders.